CFO magazine offers stories, news, and information specifically for financial executives. Readers of this niche magazine might find information on the latest accounting standards, risk management, and professional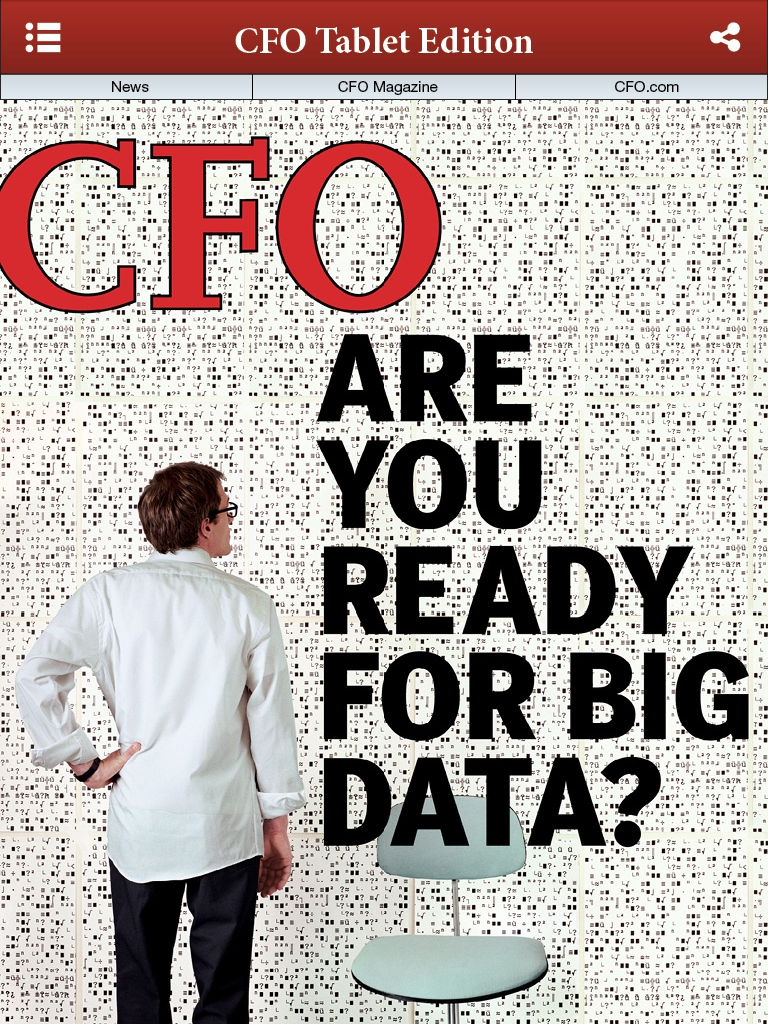 career development. If the content is not your cup of tea, the creative tablet publishing certainly should be!
When users open this app, they are presented with three unique sections:
1. News
This section is a simple RSS feed that pulls stories directly from the website. CFO can change this to feature what its wants. From here, users can also jump straight to CFO.com to browse through current Web content.
2. CFO Magazine
When users click into CFO Magazine, a PDF replica of the print publication is displayed for a quick read.
3. Interactive Tablet Edition
The third and final section is the interactive tablet edition. This piece is native and designed for the device. The edition is beautifully crafted and provides a smooth and satisfying user experience. The contents page includes jump links, which make it easy for readers to navigate directly into the content they want to read. The design includes beautiful scrolling A-Layer and playful sponsored content tabs that readers can pull out to review or push back and ignore.
Having all three of these sections housed within one app gives readers many ways to consume CFO's content. We highly recommend downloading this app to see the creative way it bundles this information.
Check out this short video to see the app in action
(Visited 3 times, 1 visits today)
More information about Tablet publishing with Mag+.